Updated: Feb 23, 2020
The idea for Girlfriend Therapy In a Box came from the girlfriend parties that I've thrown through the years. Party planning is my passion and these nights were so awesome and special to us we had to box up that feeling, where you left renewed, restored and revived. We can't always be there in-person, so we created curated gift boxes for all of life's ups and downs that can be delivered right to her door.
However, we still need one-on-one girlfriend therapy occasionally. Don't you feel revived when you get a break from the kids, work, laundry, and errands? I know I do. There's nothing quite like grabbing a drink with a friend, catching up over dinner, hitting the dance floor or just chatting the night way. A night where you can sparkle, turn up, crack up, indulge, let it all out and come out on the other side ready to face it again.  
Introducing "Girlfriend Therapy Pop-Up" Events
Just like with our gift boxes, we've taken care of all the details for you. All you have to do is show up and SMILE - Sparkle, Move, Indulge, Laugh & Exhale. We guarantee you will be in awe of all the beautiful details in each event we have. Spend the evening being pampered and spoiled while you Sparkle in front of our breathtaking photo displays, Move and dance the night away to your favorite jams, Indulge with tasty hors' doeuvres and decadent desserts that let you splurge without breaking the calorie bank, (and, don't forget the signature cocktails), Laugh and giggle with your girls, and of course, Exhale away the stress and demands of life. 
Don't worry if none of your girlfriends are free to join you, or if you are new to the area. We will be right there to hang with you and welcome you into our girlfriend tribe!
Galentine's Night Out
Our first Girlfriend Therapy Pop-Up will be a Galentine's Night Out theme because what is more important than LADIES CELEBRATING LADIES? Galentine's Day was created on the TV show Parks & Rec by character Leslie Knope, played by Amy Poehler. "Every February 13th, my lady friends and I leave our husbands and our boyfriends at home and just come and kick it, breakfast-style. Ladies celebrating ladies". If Galentine's Day isn't tailored made for Girlfriend Therapy In a Box, we don't know what is!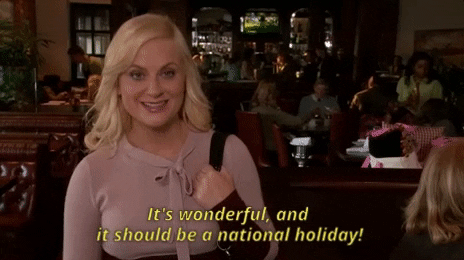 This one-of-a-kind event will feature music by female DJ PuRHeRFik, Special Guest DC's own Comedian Jani Tillery, Catered Brunch-Inspired Hors' Doeuvres, Sweet Sips including Mimosa Bar and Wine Tasting and so much more!
We're going to Sparkle, Move, Indulge, Laugh & Exhale...WHY? Because you deserve it. Grab your besties and let's celebrate! (Sorry, fellas, no boys allowed. This one's just for the girls.)
Join us February 13, 2020 from 6:30 - 9:30pm
Villages of Dorchester (near Arundel Mills), 7551 Dorchester Blvd, Hanover, MD 20176
Only $75 a person!
Tickets can be purchased here:  https://galentinespopup.eventbrite.com
A portion of the proceeds will benefit SISTERS4SISTERS.ORG - a non-profit dedicated to the Empowerment of Women and Girls in Mind, Body and Spirit.
"Because I Deserve It" Box
Are you ready to say "I deserve it"? Then it's time to treat yo'self with the Limited Edition Galentine's Box, specially curated just for you. No need to sit around being upset about what cupid is or isn't giving to you. You can be your own cupid because you deserve it! Only $75 - purchase with your event ticket pick it up at the party! 
Join the S.M.I.L.E. Squad Sign up to be in the S.M.I.L.E. Squad! You will get insider information, special offers and coupons sent right to your inbox. Plus, you get 10% off your first order. Sign up here - https://www.glittermethisco.com/sign-up